Our board of directors
The board of directors is responsible for the group's system of corporate governance and is ultimately accountable for the group's activities, strategy, risk management and financial performance.
The Chief Executive Officer is responsible for the management of the business and is assisted by the corporate executive team.
Our leadership team in Pakistan
The leadership team in Pakistan, which also forms the Management Committee, comprises of 17 senior members including Directors who meet and discuss significant business plans, issues and progress updates of their respective functions. Significant matters to be put forth in the Board of Directors Meeting as per the Code of Corporate Governance, 2019 for onward approval.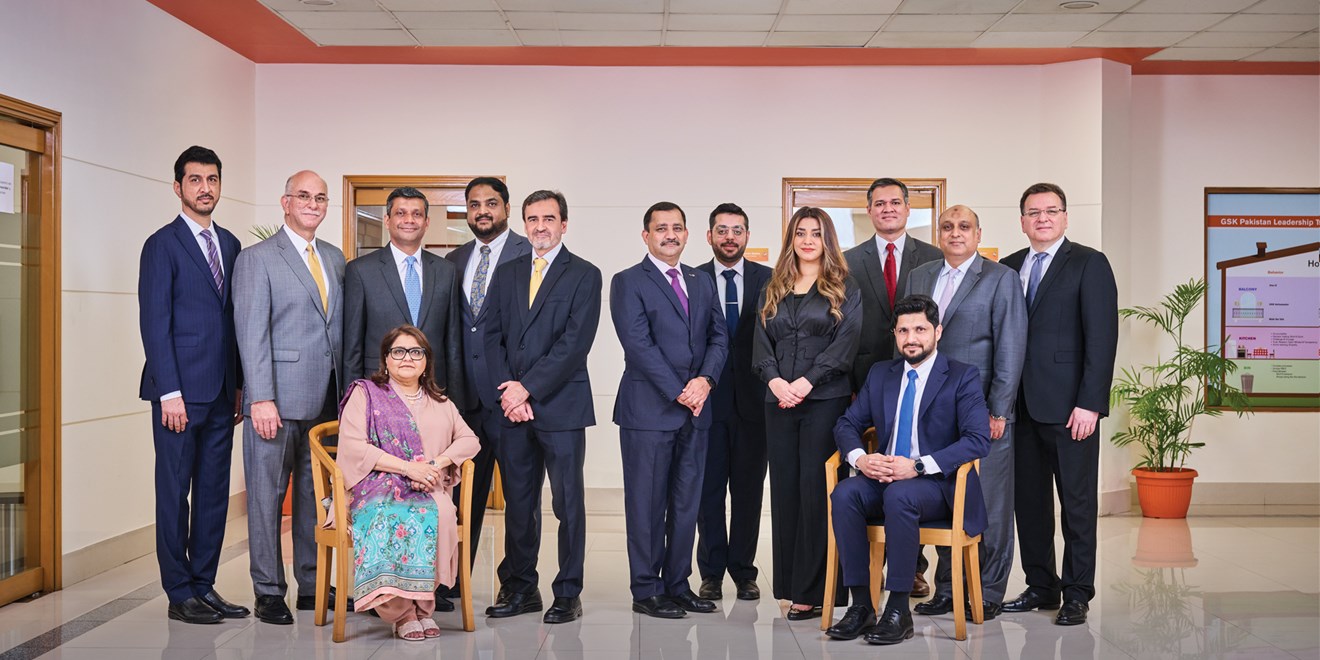 Ms. Erum Shakir Rahim


Chief Executive Officer

Ms. Sumera Naveed


Director Corporate Affairs and Administration

Mr. Hasham Ali Baber


Chief Financial Officer

Mr. Faisal Ahmad
Country Ethics & Compliance Head
Syed Azeem Abbas Naqvi
Interim Legal Director
Dr. Yousuf Hasan Khan
Director Medical
Dr. Tariq Farooq
Business Unit Director BU I
Syed Nabigh Raza Alam
Tech Head
Syed Nasir Farid
Business Unit Director BU II
 Vacant 
HR Country Head
Dr۔ Naveed Masoom Ali
Business Unit Director BU III
Mr. Yasir Rehman
Head of Transformation
Mr. Rafay Ahmed
Director Commercial Operations 
Mr. Khurshand Iqbal
Site Director - F/268
Dr. Gohar Nayab Khan
Regulatory Affairs Cluster Head - Pakistan & Iran
Mr. Muhammad Kashif Ayub
Site Director - West Wharf

 

Mr. Masood Khan
Site Director - Korangi
Governance​
Our governance structure operates from the Board across the Company and we believe it underpins our ability to deliver our strategy and create long-term value and benefit for our shareholders and stakeholders.
Our purpose and values have always been a source of great pride for the Board and our employees. It is a powerful force in attracting and retaining talented people who, as individuals, want to be part of a company that contributes meaningfully to society.
Legal Advisor
Hashmi and Hashmi
External Auditors
Yousuf Adil,
Chartered Accountants
Remuneration Policy
Remuneration Policy of GSK Pakistan Limited
For Non-executive Board Directors
The Non-Executive Board Directors of GlaxoSmithKline Pakistan Limited are entitled to a remuneration approved by the HR and Remunerations Committee, based on market benchmark of the Pharma Industry and other similar style of business.
Terms of Reference - Audit Committee Charter
Terms of Reference - HR & Remuneration Committee
Our global leadership team
Our global leadership team has overall responsibility to deliver our strategy and our commitment to operate responsibly for all our stakeholders. We do this by prioritizing Innovation, Performance, and Trust.